By Miss Debs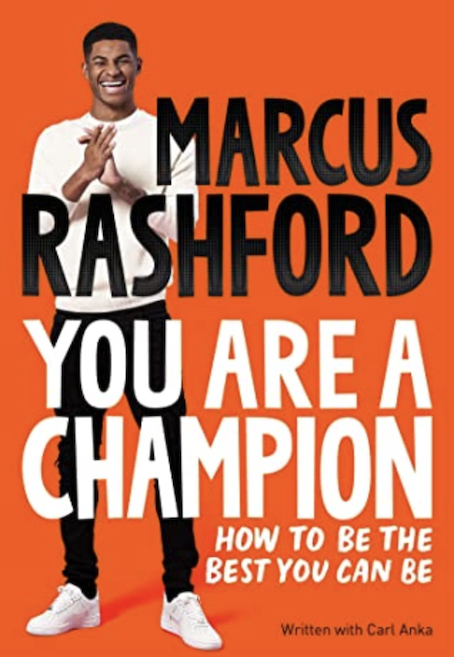 I heard a lot about Marcus Rashford in 2020/21 – his schools' book club, campaigning in the UK for free school meals for poor families, and Euro 2020 and the penalties. I was impressed by his very mature response to the racial abuse he faced after the final of the Euros. As I read more about him on social media, I learnt about his book – 'You Are a Champion: How to Be the Best You Can Be'.
We are always looking for books for the school library that will appeal to students, especially for students who are not always keen on reading. I felt this book would appeal to many of our students – including our sports stars.
I love the positive messages that come throughout the book. It feels like Marcus is sitting in the room chatting and encouraging you personally. He talks about his journey to success and emphasises the commitment and hard work needed to become the very best you – whether that is a world class footballer or whatever your dreams are. There are lots of great quotes to get you thinking about how you can be your best.
I would recommend this for aged 8 and above, including all the way through to the grown ups! I also think it is a great PSHE class text.