KCIS strives to be a place of outstanding education: we recognise and celebrate both academic and all round achievement both in teaching and learning.
We have a strict policy of a maximum of 18 students per class, with a qualified Teacher and qualified Teaching Assistant in every class.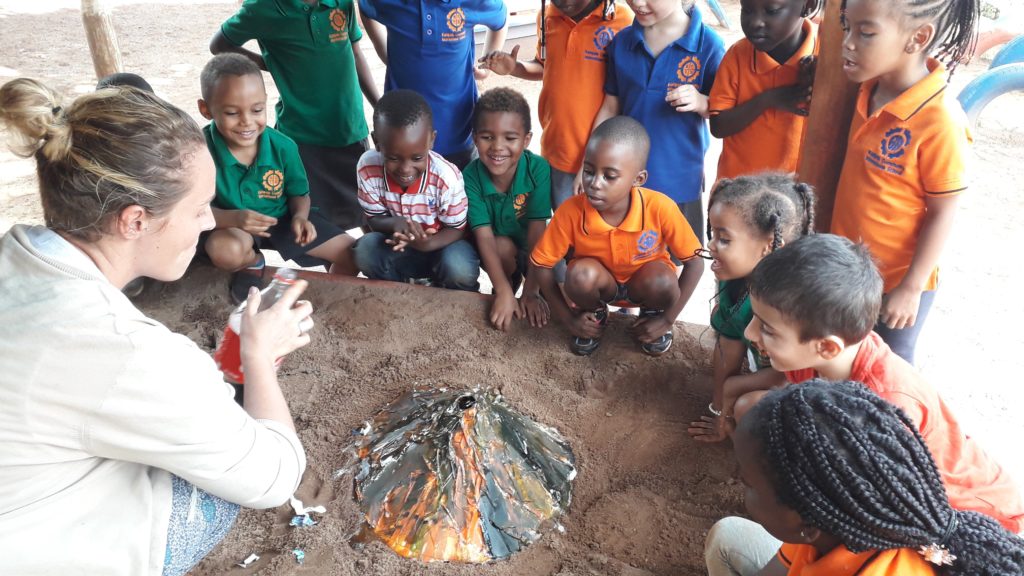 At KCIS, we believe in student focussed interactive learning. We use a wide range of active learning methods and a diverse variety of activities and resources to provide a safe and challenging learning experience for students.
Through independent activities, students are supported to take ownership of their learning. We encourage the development of a diverse range of transferable skills and life skills that pupils are able to apply to every day life.
Students typically go on 6 field trips a year and regularly host guest speakers to provide a link and context between students' learning , global perspectives and every day life.
Every class has 2 rooms to allow for both independent group work and teacher led interventions. Teachers also utilise the beautiful learning environment of the school campus, with classes taking place both inside and outside the purposely adapted facilities.