The KCIS uniform blends the notion of a unifying uniform providing a sense of belonging and an opportunity for students to express themselves and their individuality and feel comfortable in what they are wearing.
Students wear a KCIS polo shirt in any one of three school colours – green, blue or orange – chosen purely on their preference of colour. These are purchased from the school office.
With this students wear plain, dark grey bottoms which parents source or tailor independently. These need to be respectful (for example down to the knee) with no tears but otherwise we welcome any style a student feels comfortable in whether it is shorts, leggings, a skirt or trousers as long as the student is able to take part in active learning.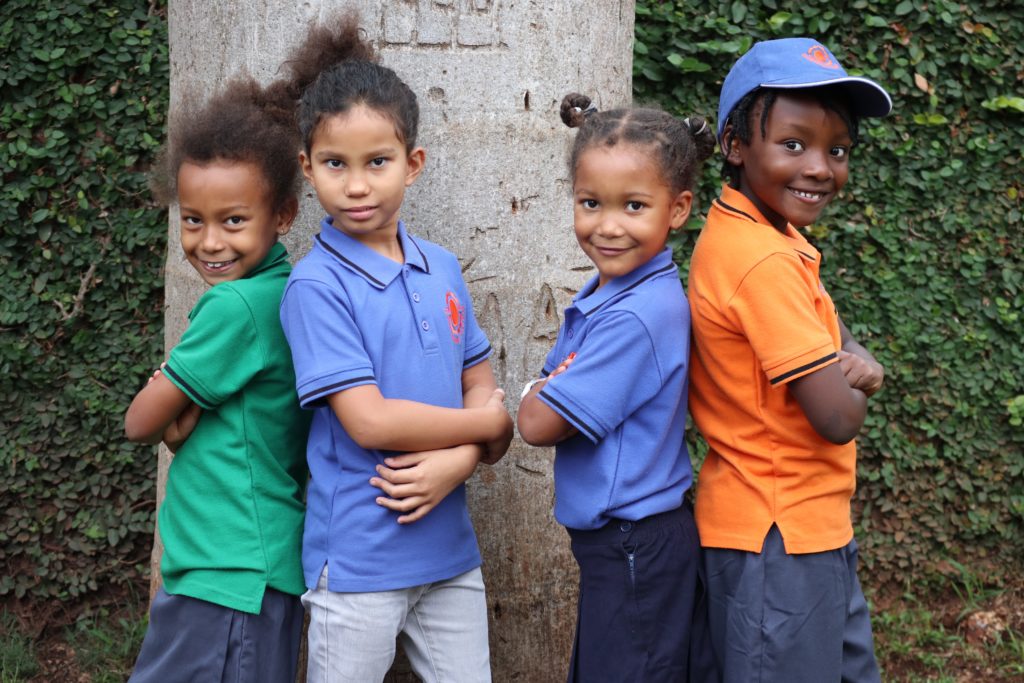 If students want to wear a sweater or a cap, it should be a KCIS school hoodie or school cap, both are available to purchase from the office.
Students are expected to wear shoes suitable for running around in such as trainers. Open toed shoes are fine but shoes should have a back. We do not allow flipflops or Crocs for school.